50 MB Space, 1000 MB Transfer, 5 Email Accounts, Perl/PHP/CGI, SSL Support, Statistics, Control Panel

200 MB Space, 6000 MB Transfer, 15 Emails, Perl/PHP/CGI/Cron/Shell, SSL, MySQL, Statistics

500 MB Space, 12 GB Transfer, 40 Emails, 3 Domains, Perl/PHP/CGI/Cron/Shell, SSL, MySQL, Stats/Logs

1 GB Space, 20 GB Transfer, 100 Emails, 6 Domains, Perl/PHP/CGI/Cron/Shell, SSL, MySQL, Stats/Logs

ArborHost can provide your company with the stability and reliability needed to prosper in the online marketplace, while charging the lowest rates for these services.
Our technicians can be contacted 24 hours a day to assist with setup, domain registration/transfer, scripting, and technical difficulties.
In addition to our selection of standard packages, we offer custom packages, providing you with complete flexibility.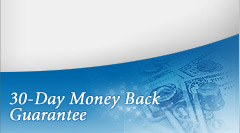 Special: Gold Plan Sale [8-24]
For this week only, get our Gold Plan for only $21.49 per month (~15% off). Simply type '0824' in the discount code box on the order form, or click below to order. Offer valid until midnight on 8/30.

New Configuration System [8-22]
ArborHost has moved to an award-winning server management system. New features include IMAP, mailing lists, MySQL, and FrontPage support. Also, changes will now take effect instantly.

Packages Upgraded [8-21]
ArborHost has restructured its packages, resulting in a reduction from the previous 12 packages to four. Additional options are now available under custom packages.